Garden~Terrace with Excellent Mosaic Tiles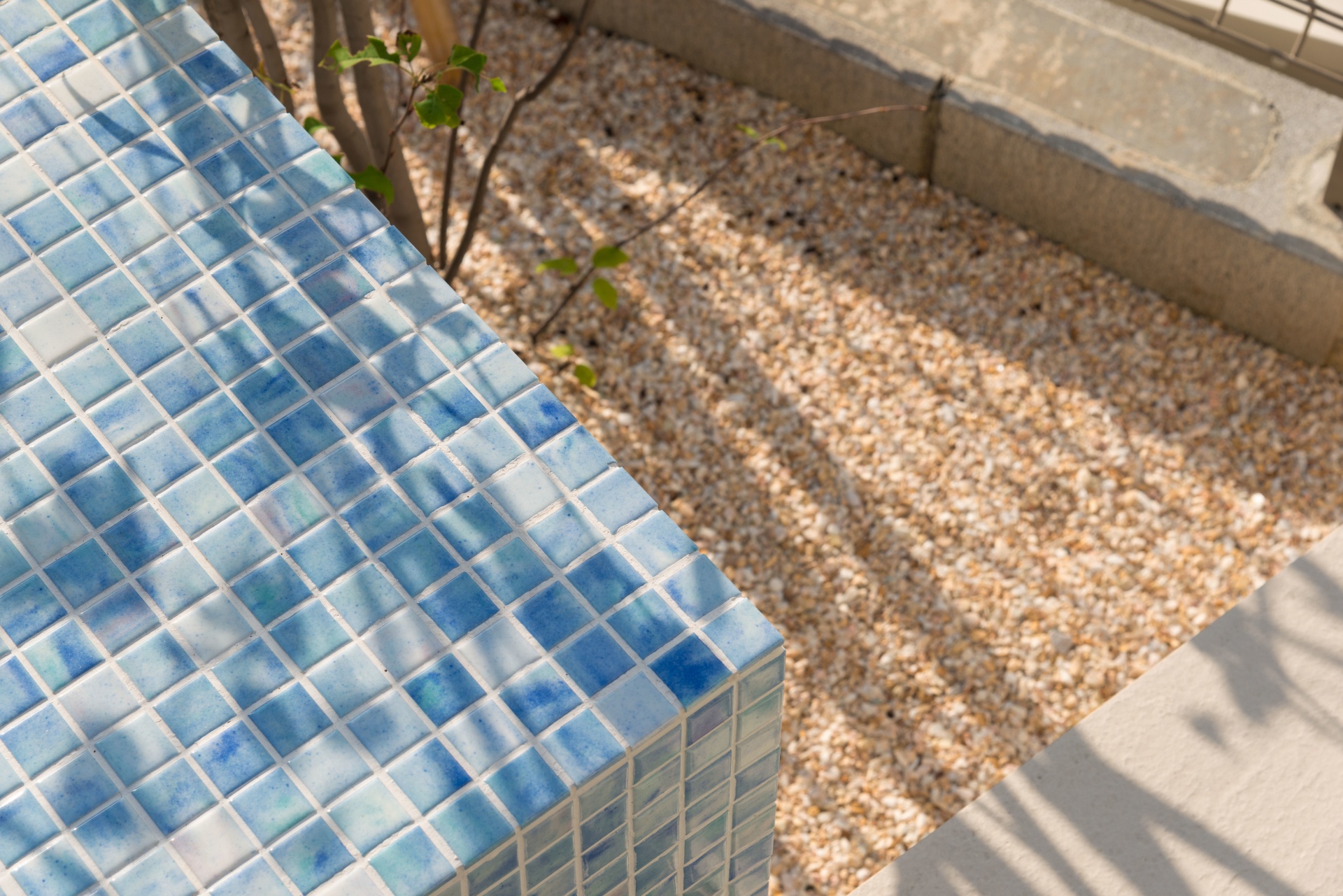 We worked on a garden re-garden in Tama City.
We took care of the planning and construction work so that the garden space which had been untouched could be utilized.
The good thing about re-gardening is much more,
After living in the house, the client knows exactly what elements are necessary for their life.
The good thing about re-gardening is that the client knows exactly what things they need in their life after living there, and they ask us to do it because they need it, so they can get what they really want.
This is a shot of the garden before.
When the house was built, the parking space, the gate, and the boundary area were already done, but the garden was left untouched.
When the ground is still soil, even if you pull out the weeds, they will grow back.
In order to get rid of the weeds, to use the garden effectively, and most importantly, to make the house more beautiful, we had to do something.
And, most importantly, to improve the aesthetics of the house, we proposed this project.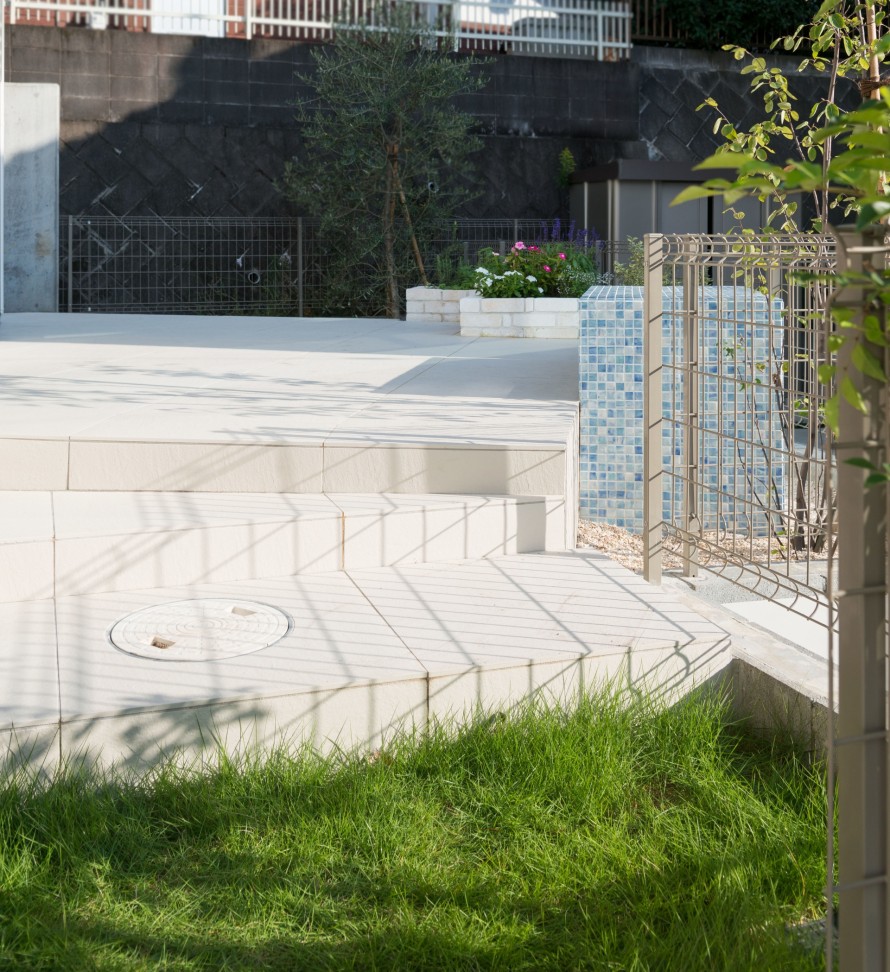 The tile terrace space is now based on white.
The soil is kept to a minimum to create a garden space that is easy to manage.
It's the same place, but with a little work, it looks so different.
The view from the window of the house will also change.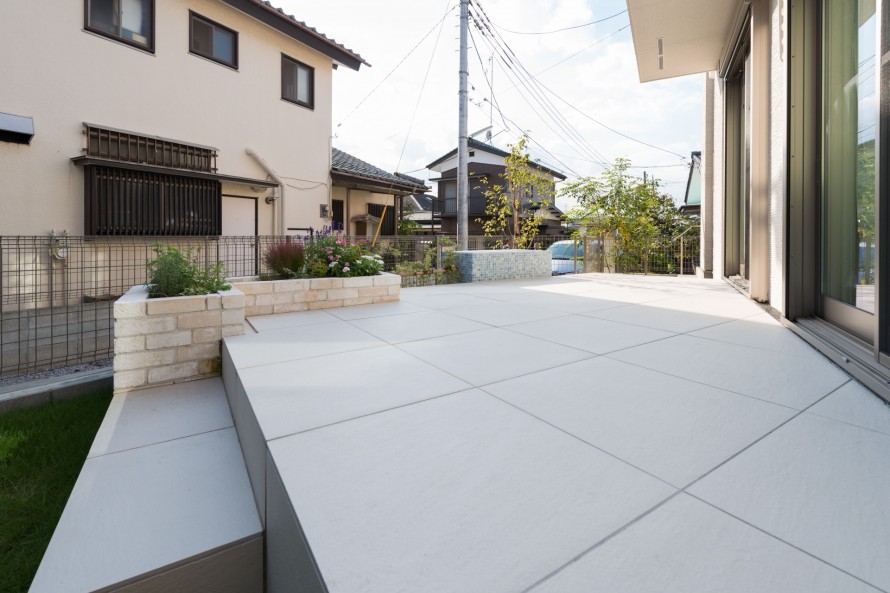 This is the view from the other side.
The large 600 square tiles give the impression of spaciousness.
The tiles are placed at an angle to the building, and the flower beds and benches are also placed at an angle.
This gives the space a sense of movement.
The bench accented with light blue mosaic tiles looks beautiful in the white base color.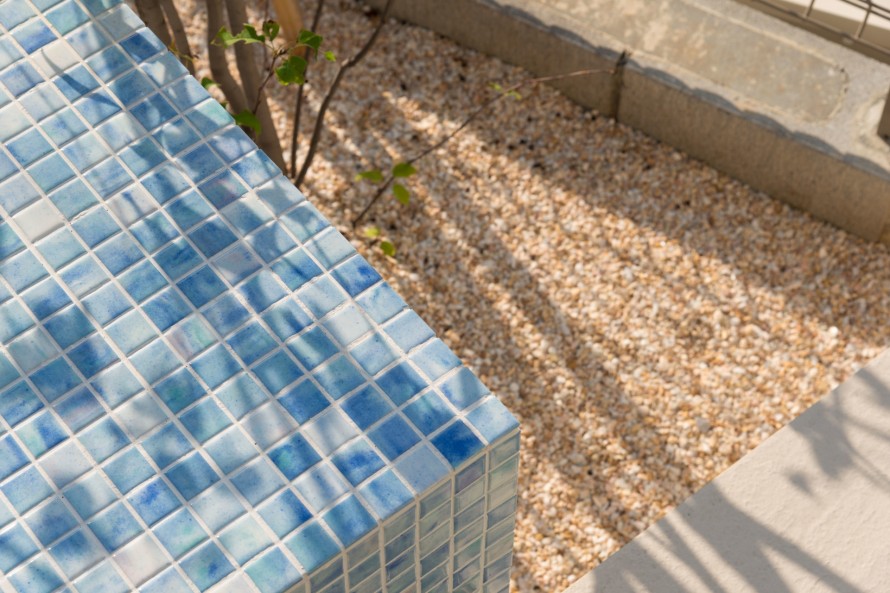 This pohoto clearly shows the contrast between the mosaic tiles with their delicate watercolor colors and the gentle orange decorative gravel.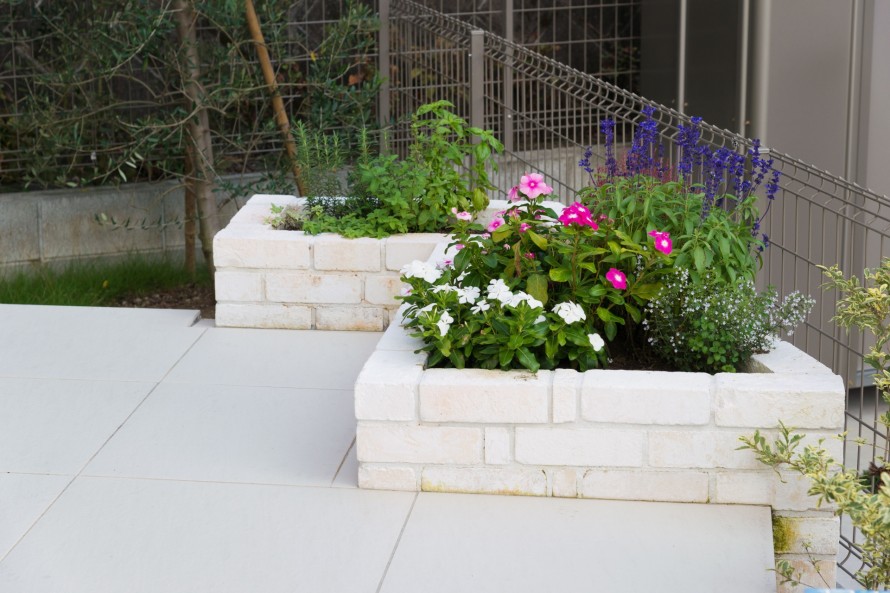 The gardening space can be planted any seasonal flowers of your choice,r
aised from the top of the tile deck.
We created the shape of a flower bed to surround the tile terrace.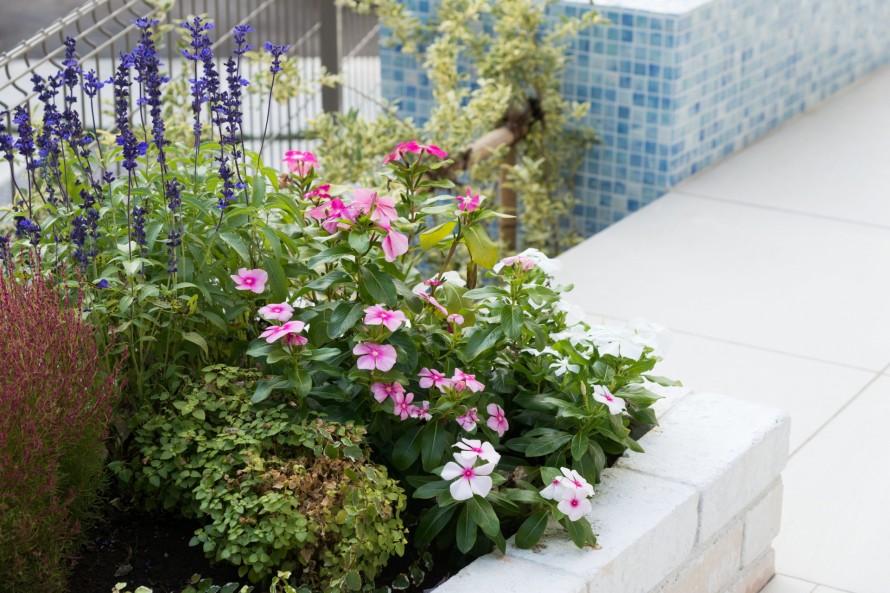 Any angles are great,It's like a magical world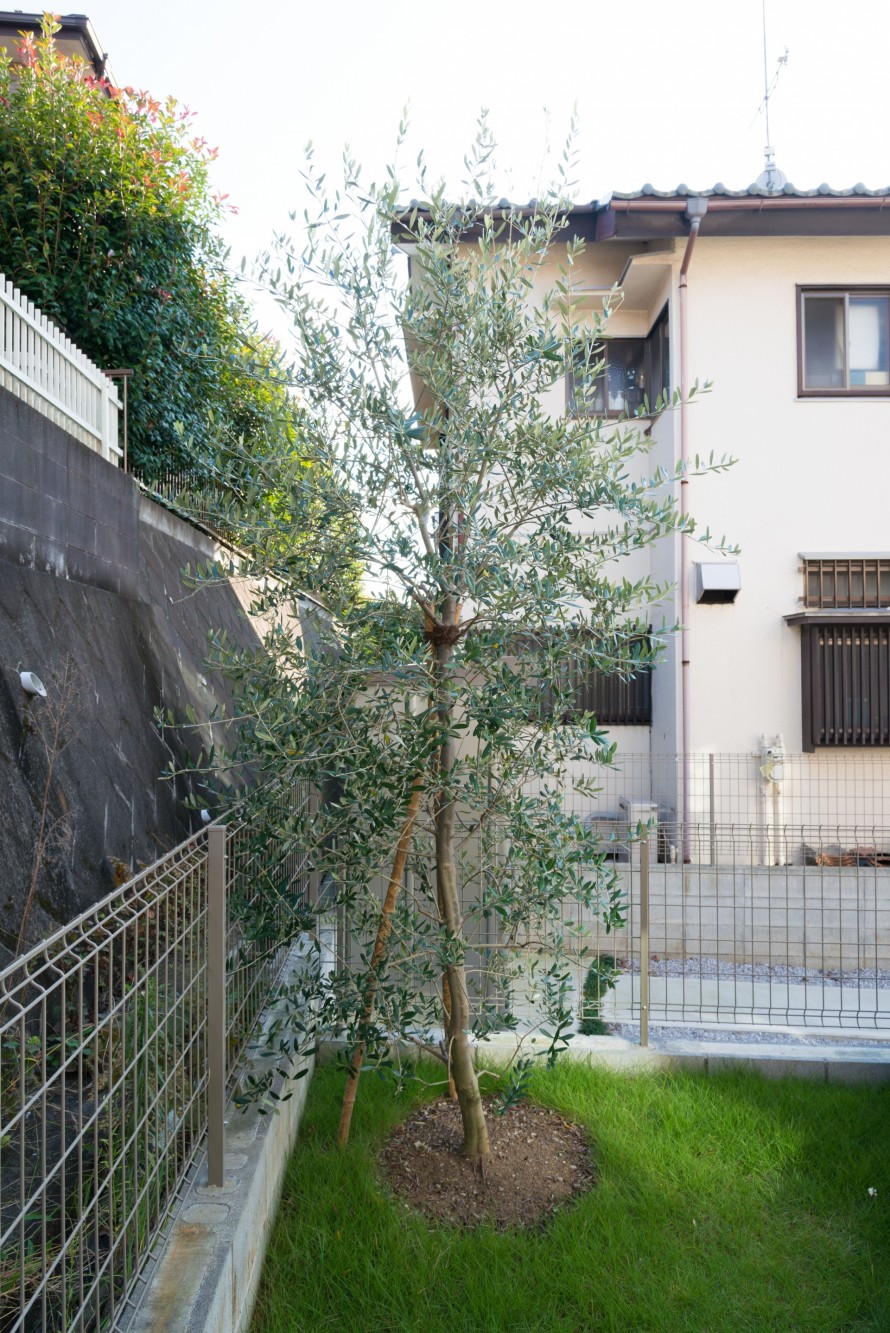 The space around the deck is covered with korai shiba.
An olive tree was planted in the corner of the site.
We tried to minimize the soil area as much as possible, but still included plants.
The result is a garden space that is easy to manage.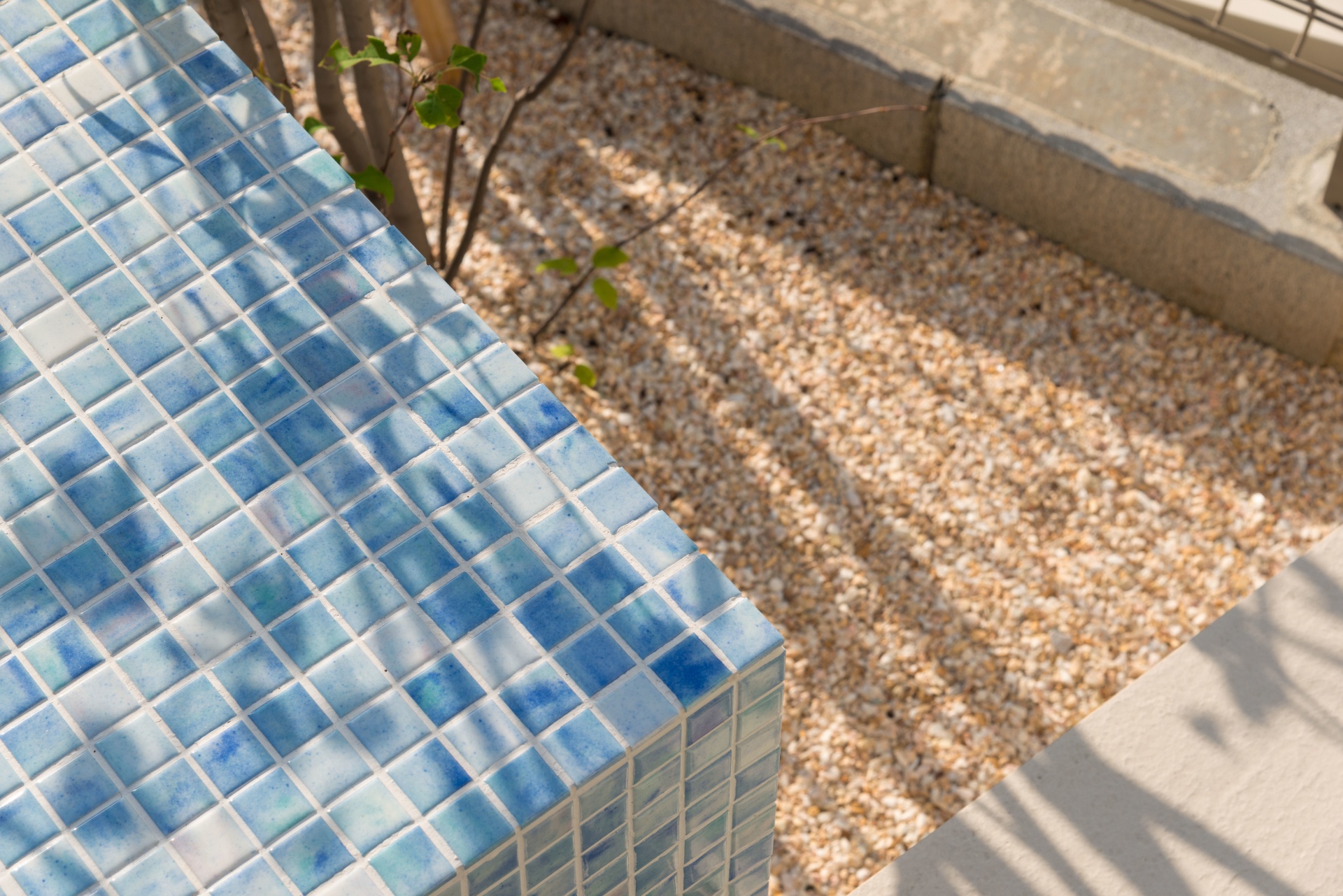 Sanken Planet has experience in exterior and garden construction in Hachioji City,Tokyo as well in the all around Tokyo.
We can provide face-to-face meetings, also,to have online meetings are available, so please feel free to contact us!