Exterior Fascinated by Floating Stairs
This is an intoroduction of a new exterior construction in Kawasaki City.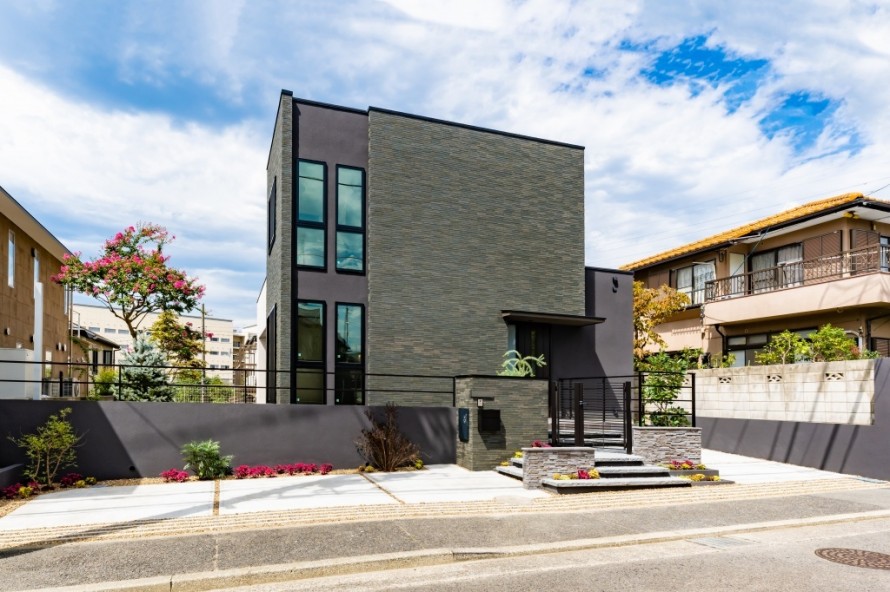 In response to the client's request for a "Modern and Urban exterior," we proposed a dark gray base color to match the building.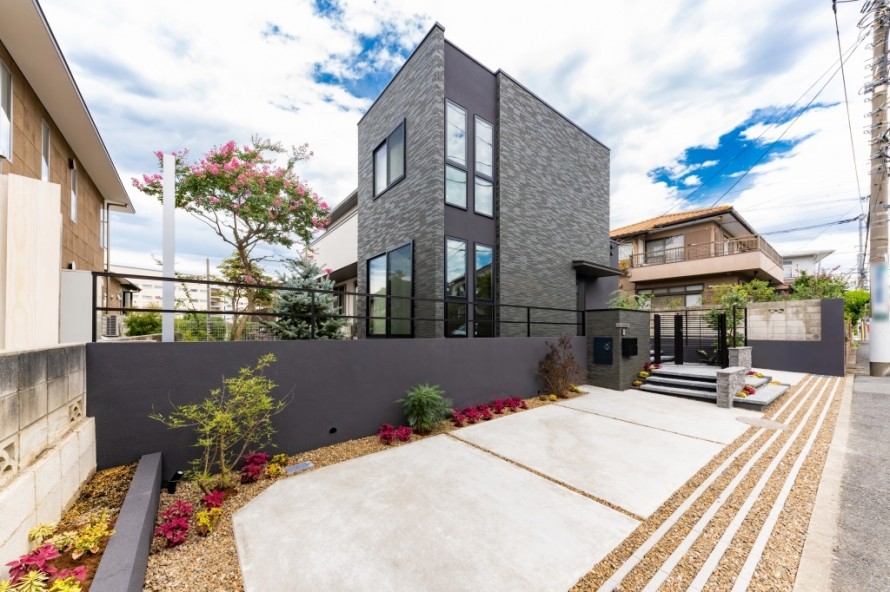 When we saw the shape of the land, what we imagined was to create an overall sense of unity with lines that spread out horizontally.
Then, to create a sharp impression, we used glass high brick border to create a border line that extends horizontally that can be used in the parking lot.
The difference in elevation from the street to the entrance of the building is eliminated by a floating staircase that creates a modern and sophisticated atmosphere.
It also harmonizes with the border line in the foreground.
The stairs are made of thick natural stone (Granite).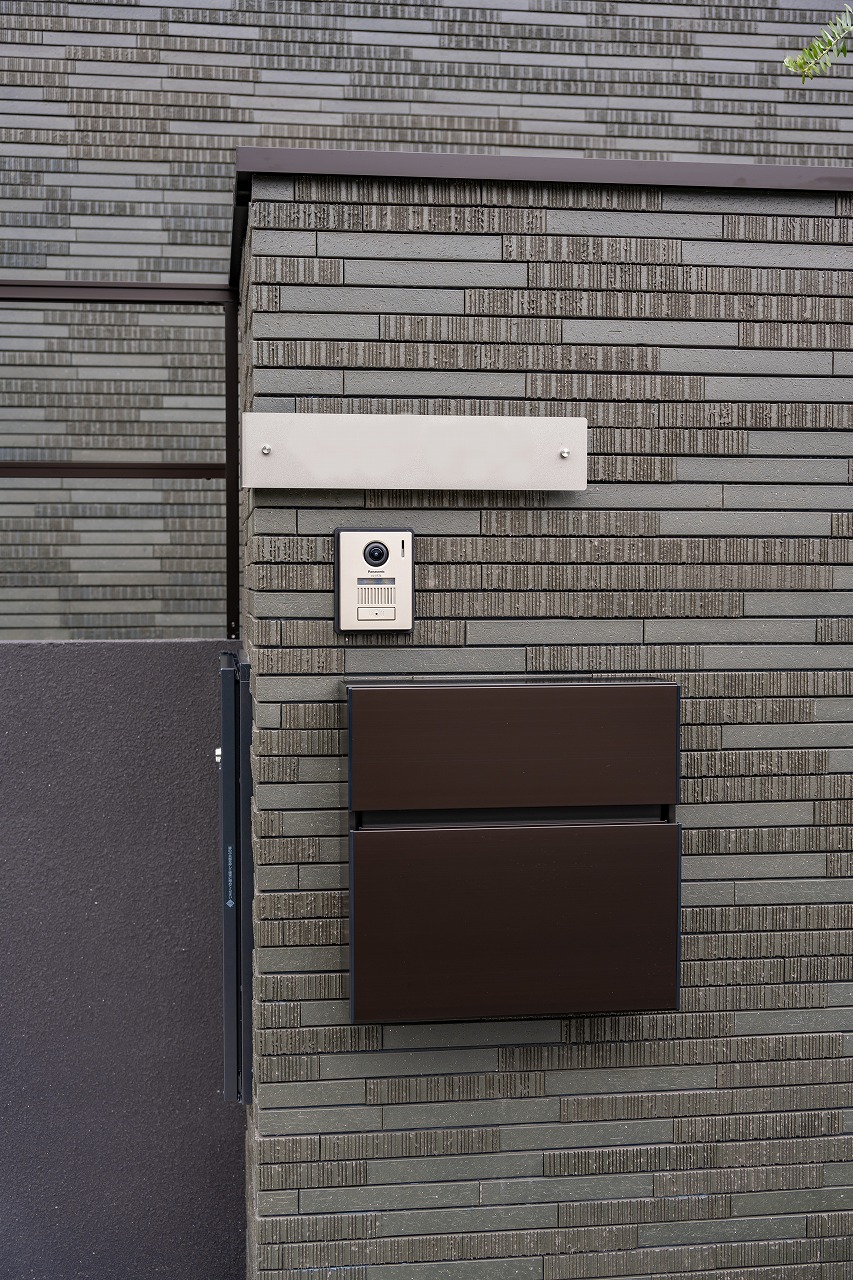 The tiles used for the gate sleeves are the same as those used for the building itself, creating harmony with the building.
The faceplate and post are simple and unobtrusive.
The gate is set at an angle to add movement to the approach.
View of the stairs from above.
The gaps between the borders are filled with decorative gravel.
We extended the block at the top of the stair kick and continued with a planting strip. This is one of our specialties.
We also  extended the blocks here as well to create a two-tiered planting strip.
The contrast between the red corylus and the dark walls matches perfectly.
The Crape myrtle  that has been planted for some time is in good shape.
It's one of the important pieces that change the overall impression of the place without this tree.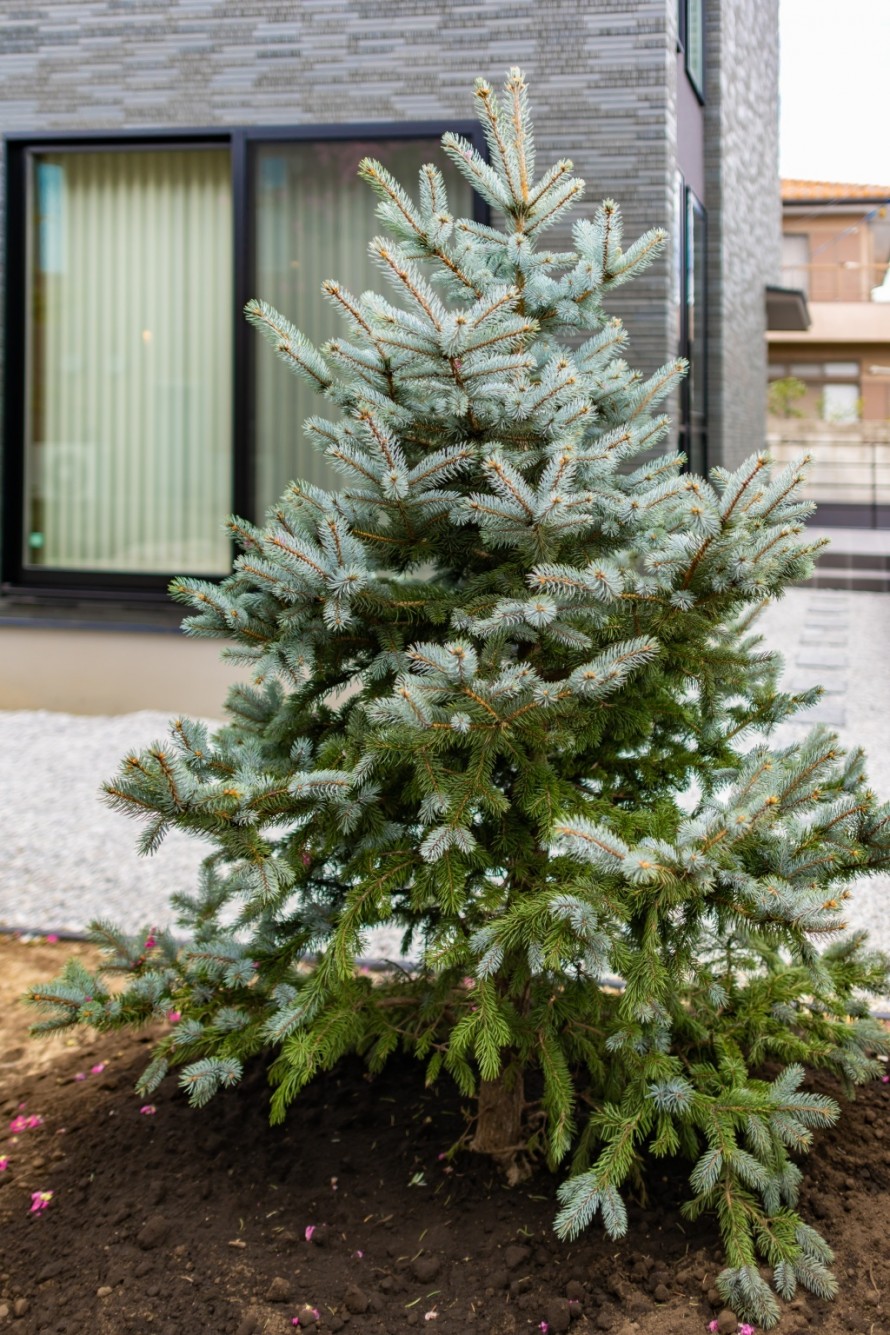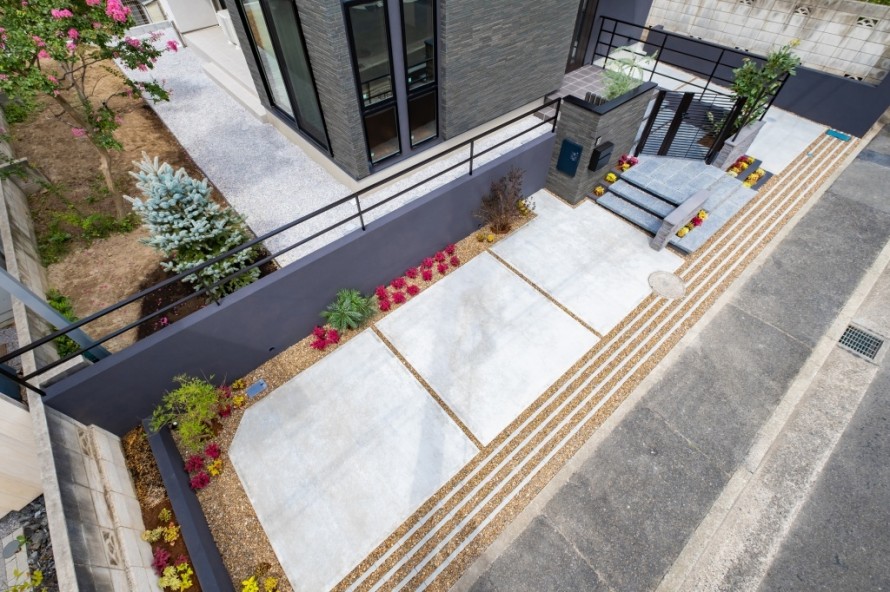 This is an overhead shot.
The border line is distinctive.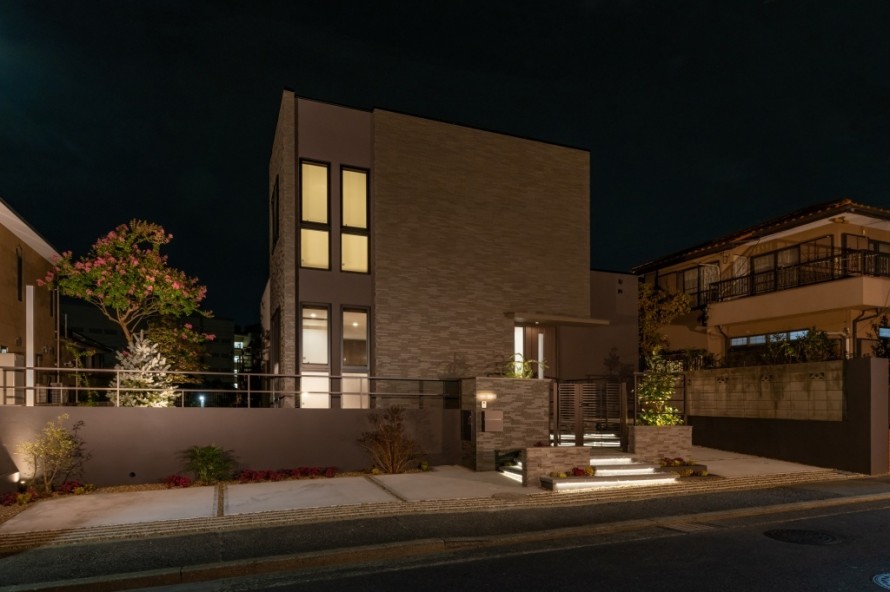 Here's a shot of the night view.
Light leaks in through the large vertical windows.
Indirect lighting  is installed in the floating staircase.
The lines of light lead you to the entrance.
The nameplate also has a lighting function. The light brings the letters to life.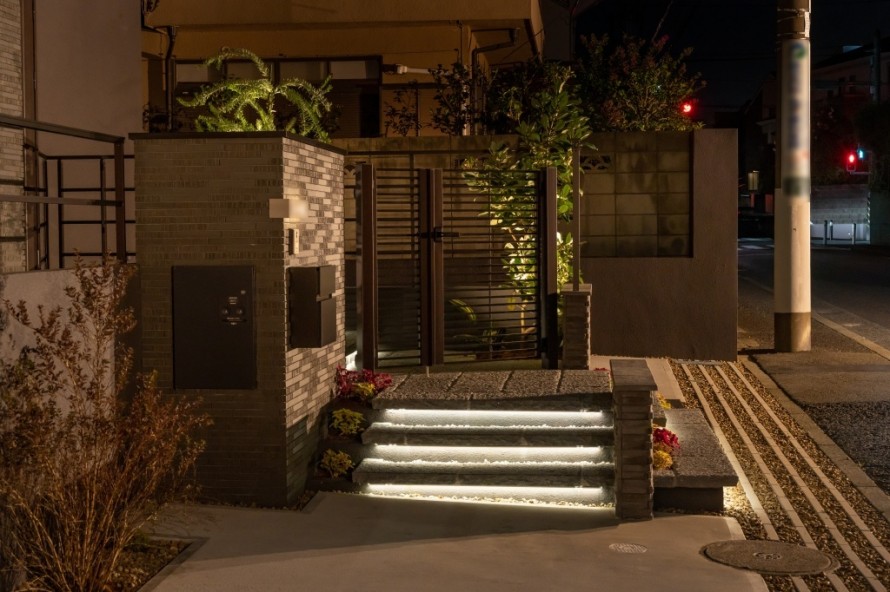 Another angle shot
From upside,you will not lose your steps!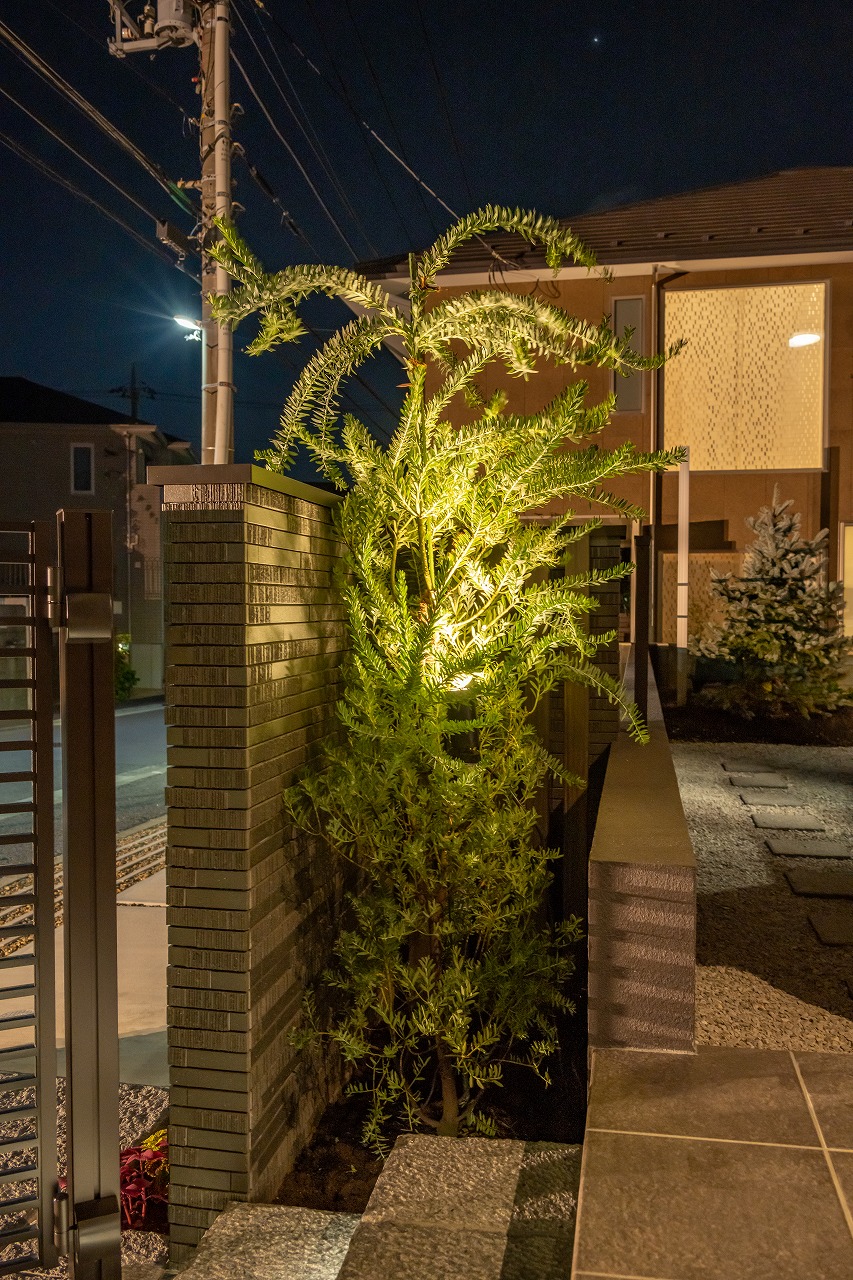 The trees behind the gate sleeves were also illuminated.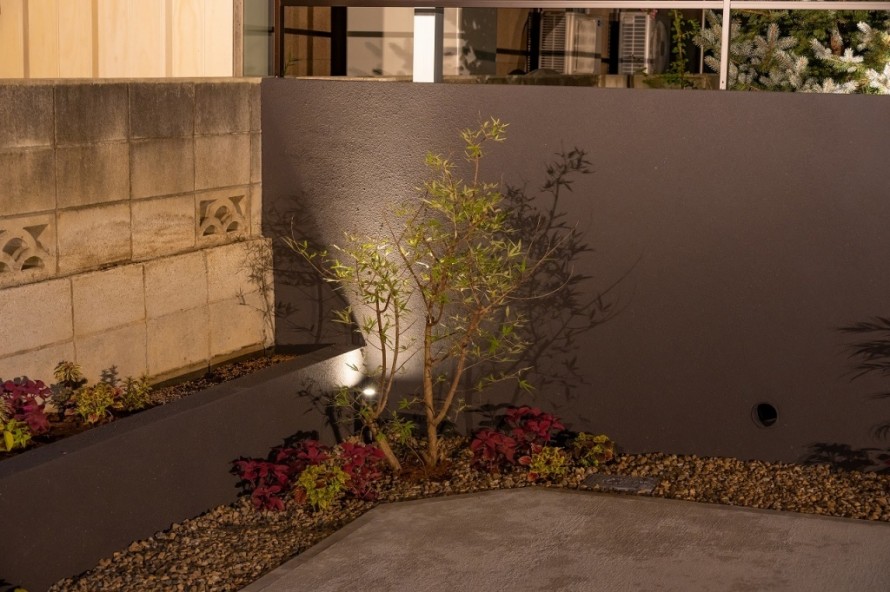 Spotlights shine on the shrubs at the edge of the space.
The glow creates a sense of depth and spaciousness.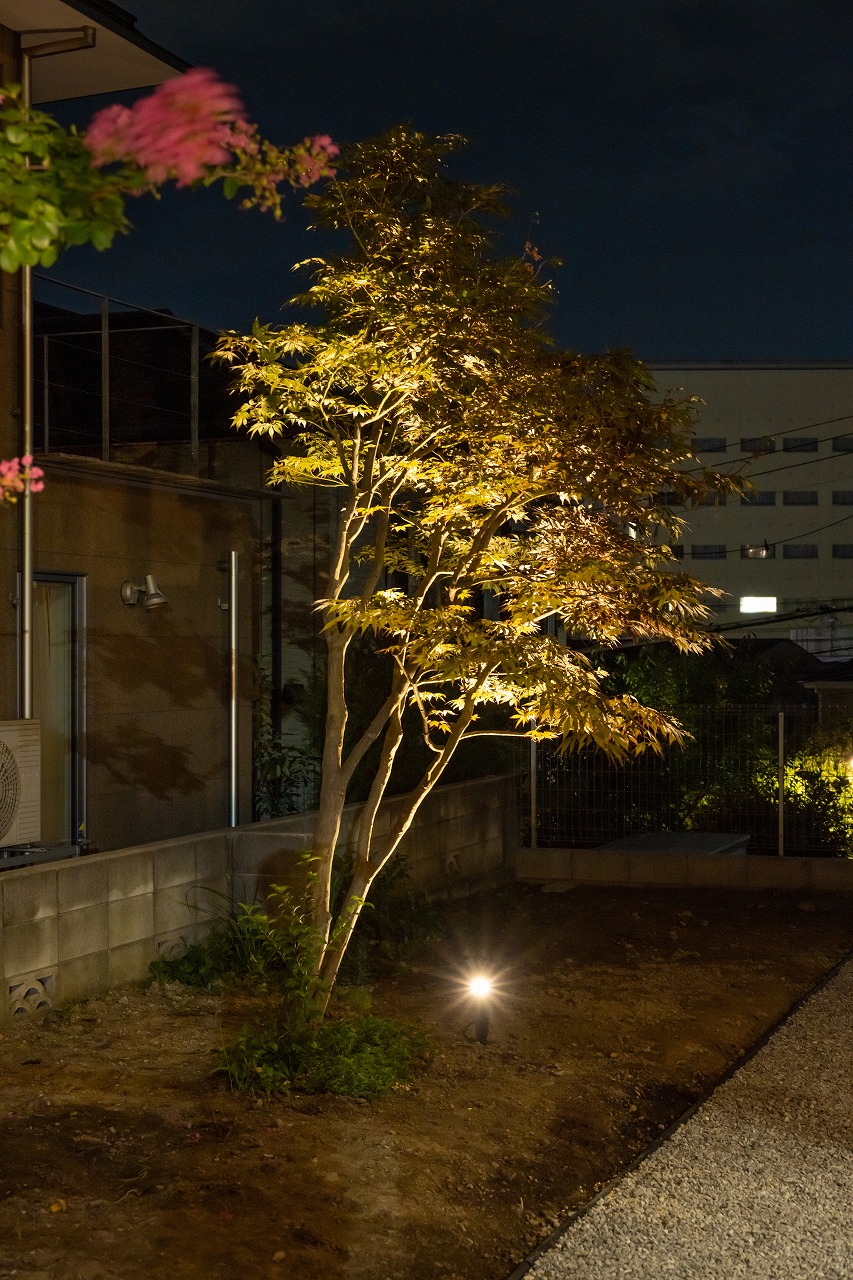 The existing trees on the garden side are also illuminated.